Internship Information
Earning Credit... Gaining Experience
---
Undergraduate/Graduate Students
If you are seeking an excellent learning experience in human services related fields such as Criminal Justice/Criminology, Psychology, Social Work, or Sociology the Greene County Family Court - Juvenile Division and/or Domestic Relations Division may have an opportunity for you.

There are a variety of intern opportunities within the Family Court: Juvenile and/or Domestic Relations Division for those interested in completing intern hours as part of the required curriculum at participating universities. These opportunities include placement in the following units: Abuse/Neglect, Law/Status Violations, Greene County Youth Academy (GCYA), Community Based Services, Detention, Domestic Relations, Diversion, and Probation.

It is the practice whenever practical or possible to honor internship or student field placement requests.

Interns attend orientation sessions and receive supervision and consultation from staff members. We believe interns play an essential role in the effective implementation of our programs. It is recognized that their skills and abilities benefit the Court, the Family, and the community. Interns make direct contributions to staff effectiveness, provide families with intensive direct services, and through their added awareness of juvenile and family issues, benefit the community at large. Our services are expanded and strengthened by using interns in a variety of ways depending upon individual interests, knowledge, skills and talents.
Intern with the Juvenile Division, Abuse and Neglect Unit (Undergraduate)
The Child Abuse & Neglect Unit works with families whose children have been removed from the parental home due to abuse and/or neglect.

Internship learning opportunities: Shadow DJO's throughout daily activities
Observation
Court preparation process
Court Hearings
Family Support Team Meetings
Mediation
Specialized programing for youth and families involved with the courts and foster care system
Community presentations, boards, panels
Interaction
Throughout the internship there will be opportunities to meet a variety of individuals involved in cases including parents, children, social workers, attorneys, therapists and others.
Assistance
Court preparation
Coordinating witness
Attend meetings in DJO absence, if needed, and provide report to DJO
Maintaining case files
There will be opportunity for ongoing discussions with the DJO's to assist in understanding Abuse & Neglect issues and the legal process involved.
Intern with the Juvenile Division, Law/Status Violation Unit (Undergraduate/Graduate)
The Delinquency Unit serves as the Juvenile Office's front line in dealing with youth allegedly involved in committing delinquent acts and status offenses. Deputy Juvenile Officers (DJOs) within the unit are assigned referrals concerning youth who while less than 17 years of age committed or are suspected of committing an offense. The role of the Juvenile Officer is to advise a juvenile of their rights during an investigation conducted by law enforcement. If a referral is legally sufficient, a DJO can make recommendations for disposition that may include diversion, informal, or formal services.

Learning opportunities:
Observe the investigative process that involves juvenile suspects
Observe and assist DJO in gather social history information and administering assessments
Learn about the screening instruments utilized to determine risk/needs of juvenile offenders
Observe, assist, and participate in discussion with DJO and legal staff to determine an appropriate disposition for a referral
Become familiar with a variety of services and programs offered within the community for youth
Learn about the informal and formal programs available through the Juvenile Court system
Gain an understanding of the structure of the Juvenile Court and its various programs and processes
Assist DJO in preparing social investigative summaries, summons, subpoenas, court orders, and investigative reports
Observation in courtrooms on various kinds of cases and types of court hearings
Opportunity to work with a DJO on cases of supervision, probation and progress reporting
Accompany and/or assist DJO on field contact with delinquent youth through home visits and/or school visits or office check-ins
Observe and learn about a variety of specialized programs for youth such as: GEMs, HAP, Community Engagement Events, VIP/VOM, and more
Intern with the Juvenile Detention Unit (Undergraduate)
Learning Opportunities:
Gain an understanding of the role and functions of a Detention Juvenile Officer
Provide short-term care and secure custody pending court hearings to juvenile offenders who meet confinement criteria
Address juvenile needs and perform basic routine care
Intervene and assist in detainee problem solving
Maintain a daily schedule leading or directing groups of youth
Function under staff supervision to involve detained youth in constructive activities by providing direction as well as positive interaction.
Intern with the Family Court Domestic Relations (Graduate)
Learning Opportunities:
Gain an understanding of the structure of the court and its various programs and processes
Observation in the courtroom of various kinds of cases and court hearings
Observe and assist officers with investigations regarding allegations and/or concerns regarding either parent
Observe and assist at the Supervised Access Program
Observe and assist with petitions filed for child or adult orders of protection
Observe the court ordered Alternative Dispute Resolution class
Intern with the Juvenile Division, Greene County Youth Academy (Undergraduate/Graduate)
Learning opportunities:
Engage youth in community-based events/activities
Create programming ideas/concepts and assist in facilitating groups
Interact with all other sections of the Juvenile Office, including attending court hearings
Collect/complete statistical data to evaluate programming at GCYA
Assist in documenting youth performance while at GCYA
Provide supervision for youth throughout the school day or during evening programming hours
Assist in transporting youth to various programming activities, including possible evenings and weekends
Most importantly, have an opportunity to help youth grow and achieve more than he or she ever imagined possible
Intern with the Juvenile Division,
Diversion Unit

(Undergraduate/Graduate)

Learning opportunities:
Assist diversion officers with processing of diversion referrals
Assist in contacting families by phone/mail with resource information
Assist in reaching out to community partners to better understand their services and what they can offer for families/youth
Assist with school presentations on various topics that cause youth to have contact with the Juvenile Office
Assist in compiling Diversion Unit statistics
Participating in/facilitating group programming with youth and their families
Intern with the Juvenile Division,
Community Based Services

(Undergraduate/Graduate)

Learning opportunities:
Assist in scheduling community service group projects for youth
Participate in community service group projects with youth
Participate in/facilitating gender responsive (GEMs/Spartans) group programming with youth
Attend community meeting to network with existing and potential partners
Research and identify new community partnership opportunities
Internship has varied hours (evenings specifically, some weekends)
Assist with Diversion and GCYA as it relates to community based services
---
Obtaining an Internship
The Greene County Family Court - Juvenile Division and/or Domestic Relations Division offers many opportunities for students to earn college credit, professional experience, and exposure to career opportunities while participating as an agent of change in the lives of youth and families.

What you need to do to become a student intern:
Check with your school's Internship Coordinator to determine internship eligibility and placement requirements.
Request an application for Internship by calling (417) 868-4008, or Intern Application.
Schedule an interview to discuss areas of interest, possible internship positions and location.
Complete the Child Abuse or Neglect record check, FBI criminal background check and other forms to be completed prior to the start date of the internship.
Deadlines for intern applications:
Fall semester deadline - June 1st
Spring semester deadline - November 1st
Summer semester deadline - March 1st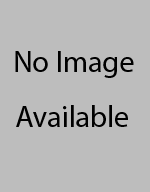 Rachel Hogan
(417) 829-6324
(417) 829-6160
[email protected]