The Greene County Resource Management Department addresses rules, regulations, and issues for all unincorporated areas of Greene County. Building Regulations is the office within the Resource Management Department that has the legal jurisdiction to issue permits for all phases of construction. We serve as a resource of information for the residents of Greene County, design professionals, contractors, and developers. Our goal is to provide the highest quality of public service while ensuring compliance with 2012 International Codes, 2011 National Electric Codes with adopted amendments, and other applicable local codes and ordinances.
Why is a Permit Required?
Permits are required to protect all Greene County citizens from the effects of repairs, additions, or new construction which are in violation of building codes; such violations could cause harm to life and/or property. Building Applications
When Do I Need a Permit?
A permit is required when any owner or authorized agent intends to construct, alter, repair, move, demolish or change a structure. A permit is also required when the electrical, gas, mechanical or plumbing system is installed, altered, repaired or removed. You will also need a permit to repair or replace a wastewater system or sewer line. If you are disconnecting from a septic system and connecting to city sewer, a permit will also be required.
Who Can Obtain a Permit?
Permits are issued in the name of the recorded property owner(s). However, authorized agents with appropriate proof of ownership may obtain permits in the owner(s) behalf.
Do Permits Expire?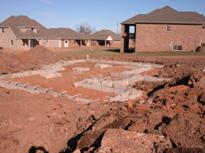 A permit becomes invalid if the authorized work is not started within six months of the permit date or if an inspection is not conducted every six months. (This does not pertain to Demolition permits. Please call office for clarification on expiration of Demolition permits.)
Building Inspectors:
Greene County inspectors evaluate and analyze a wide variety of mechanical, structural, electrical, and plumbing installations for code compliance. The Chief Regulatory Officer is available to answer questions concerning building code compliance issues during our regular business hours, Monday through Friday from 8:00 a.m. to 4:30 p.m.
Inspections: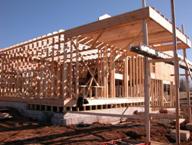 Same day inspections are no longer available. Please call (417) 868-4015 the day before to schedule inspections. Inspections will not be conducted on the following dates.
When is a Commercial Permit Required?
A commercial permit is required when any owner or authorized agent intends to construct, alter, repair, move, demolish or change the occupancy of a structure. A permit is also required when the electrical, fire suppression, gas, mechanical or plumbing system is installed, altered, repaired or removed. Commercial Application
What Classifies as a Commercial Use?
A commercial use is classified as any structure placed on property zoned as a Commercial District, Office District, Multi-Family District, Manufacturing or Industrial District. Commercial use would also include churches, schools, temporary structures (tents) and uses approved by Greene County Zoning with a conditional use permit or variance.
What Should I do to Plan for a Commercial Project?
The first step is to check with the Greene County Zoning office to see if the property is properly zoned for your particular use. Other steps include checking with the Greene County Environmental office about any drainage issues or flood plains, to determine if sewer and water are available or if a well and septic will be required. The Greene County Highway Department would need to be contacted for access from a County Road and your utility provider would need to be contacted about any restrictions that may need to be met.
What Codes Have Been Adopted in Greene County?
Greene County has adopted the 2012 International Codes, the 2011 National Electric Codes with adopted amendments, and Greene County Wastewater Standards.
What is Required for Plan Submittal?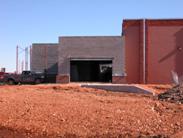 Design documents are required to be sealed by a design professional licensed with the State of Missouri. We require five (5) sets of plans. Plans will be routed to the Stormwater Engineer, Zoning Reviewer, Greene County Highway Department, Springfield City Utilities, and the Building Regulations Plan Reviewer. An additional set will be submitted to the Health Department review when the proposed project has any type of food service. A permit application must be submitted with the plans, and plan review fee shall be collected before the plans are reviewed. Initial plan review comments should be available within ten (10) to fifteen (15) working days. A building permit can be issued when all departments have approved the project.
What Information is Required on the Plans?
Plans will need to include a site plan, which includes all structures located on the lot, site utilities plan, stormwater detention drawings, parking and exterior lighting requirements, location of driveways, landscaping, floor plan, occupancy loads and egress requirements, building construction drawings, electrical, plumbing, and mechanical installations, fire suppression and alarm system (if required), and waste water plans (if required). Additional drawings and specifications may be required depending on the scope of the project.

The cover sheet should include the construction type, the use group, area of structure, increase area modification calculation, and all information pertaining to the design loads including live and dead loads, wind loads, seismic loads. A description of the proposed project and business operation, project address and legal description and the owner name and contact information shall also be included.
Are There Licensing Requirements?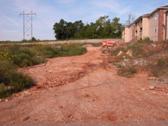 In the unincorporated area of Greene County, wastewater installers must be Greene County certified, as well as State Certified.
A Greene County merchant license may be required for the sale of goods. Information on merchant license can be obtained from the Greene County Collector's Office located in the Historic Courthouse at 940 Boonville (417-868-4036).
When is a Certificate of Occupancy Permit Issued?
When the required inspections are approved and the requirements of other departments have been met.